Margaret Starner is widely recognized as a pioneer in the financial planning industry. For nearly four decades, she has led the Starner Group of Raymond James & Associates, an invitation–only wealth management practice with over $1 billion in assets under management.
A graduate of Stanford University with a degree in economics, Margaret has been extensively quoted in various leading publications, including Barrons, Financial Times, Money, Fortune, and The Wall Street Journal. In January 2005, Margaret graced the cover of Financial Advisor magazine, which identified her as a "trailblazer" in the financial planning industry. Barron's has identified Margaret as one of America's Top 100 Women Advisors (2007-2018) and one of America's top 1200 Advisors (2009-2018). Also, in 2008, Margaret was inducted into Research Magazine's Advisor Hall of Fame. Margaret was also named to the Financial Times' inaugural list of Top 400 Advisors in April 2013 and continues in 2018. In 2016-2018, Margaret was named to the Forbes list of America's Top Wealth Advisors. Investment News honored Margaret with award to 2016 "Women to Watch".
Throughout her career, Margaret has been a strong advocate for women in the financial services industry. In 1992, she helped found the Raymond James Women's Advisory Board, an internal organization focused on fostering opportunities for women at Raymond James. In 2006, Margaret was recognized as the Raymond James Woman of Distinction. She is the Founder and Board member of the Women Leadership Alliance, organization to attract more women to be financial advisors.
Margaret is also a member of the Financial Planning Association, serves on the Executive board of John T. MacDonald Foundation since 1996 and as Chairman of the Board in 2008-10, and is a past member of the board of Trustees for the Securities Industry Institute. Prior to joining Raymond James in 1981, Margaret developed long-range plans for the Stanford Research Institute, the Ford Foundation, and United Airlines.
Certified Financial Planner Board of Standards Inc. owns the certification marks CFP®, CERTIFIED FINANCIAL PLANNER™,

and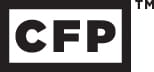 in the U.S., which it awards to individuals who successfully complete CFP Board's initial and ongoing certification requirements.
Raymond James is not affiliated with the above organizations and/or charitable causes.