Happy Labor Day 2021!
Dear Margaret,
First, I wish all of you who are displaced or struggling with the aftermath of Ida our very best, though, I recognize many may not even have electricity to read my Musing! If we can be of help in any way, please let us know. Given my hurricane experiences, I know that life post-hurricane is more challenging than living through the hurricane.
As I mentioned in my last Musing, the start of school marks the end of summer for many people. However, for me and likely most empty-nesters, Labor Day weekend is the end of summer. Every Labor Day weekend I try to pick a fun book to just relax, read, and enjoy. Given we have been hibernating most of the last 18 months, I am not really looking forward to another weekend of relaxing and reading! However, I do want to recommend a book that I read earlier this year -
" The Code Breaker: Jennifer Doudna, Gene Editing, and the Future of the Human Race" by Walter Isaacson.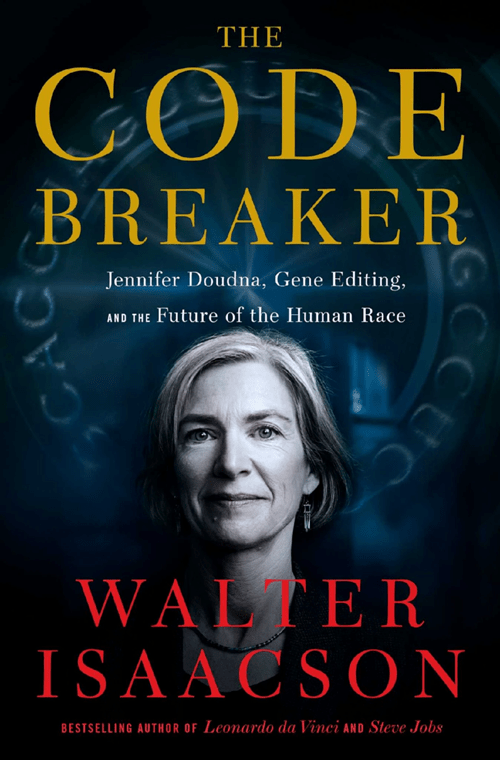 In my opinion, any Walter Isaacson book is automatically enjoyable reading. You may know Isaacson from his very popular book "Steve Jobs." Coincidentally, Isaacson lives in the French Quarter of New Orleans; which was hard hit by Ida.
I chose to read the book because I'm fascinated by the potential of gene editing. Not only was the book informative, it was fun to read even though I didn't understand much of the conversation about chemistry or biology 😃! The book is not a racy or a fun novel, but a fascinating story of research, science and biology that led to the discovery of CRISPR, the technology for editing genes. CRISPR is revolutionizing genetics, cell biology and now medicine…the future of diagnostics and therapeutics medicine will be nothing short of amazing.
I hope all of you are able to spend Labor Day in a fun way. I know I speak for all of us at the Starner Group when I say that we hope to see all of you in person some time soon!
In recognition of Labor Day...
Our office will be closed on Monday, Sept 6