Happy Memorial Day
Dear Margaret,
Memorial Day for most is the beginning of summer and also a special day to remember all the men and women who gave their lives to protect our country. In addition to those who made the ultimate sacrifice, we also want to remember and thank all the front-line workers who have served all of us during this COVID-19 pandemic… I know many of you have contributed to food banks and funds to support these front line workers, who have become modern-day warriors in today's world. Below are pictures of the Starner Group partnering with the Tropical Chinese restaurant to feed as many as 7000 meals to frontline workers at many of the hospitals in Miami-Dade County.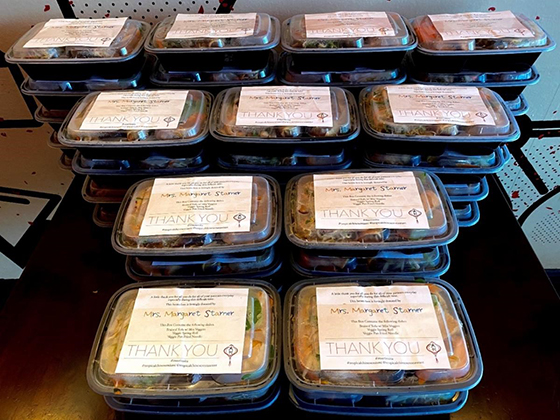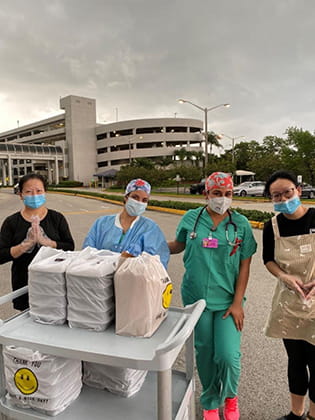 Normally for Memorial Day in Florida, we think of going to the beach, boating, and barbecuing with lots of friends. As the economy is waking up, many people will still be focused on being careful and observing the rules of social distancing with maybe a few friends. Roger and I will likely be zooming with friends and family and watching Netflix. In that spirit, below are recommendations from various news publications about shows and movies to watch this holiday weekend.
https://www.usatoday.com/story/entertainment/movies/2020/05/18/best-war-movies-ever-platoon-saving-private-ryan-deer-hunter/5217506002/
https://www.vanityfair.com/hollywood/2020/05/best-summer-movies-and-series-to-stream-over-memorial-day-weekend
https://www.wsj.com/articles/what-to-watch-amazons-homecoming-returns-with-a-new-star-janelle-monae-11590001365?mod=djemwhatsnews
And a perspective on equity and income investments from Jeremy Siegel and James Camp
We are still working remotely and I thought we would be back to the office by June 1. Instead, the firm has decided on a slow start at some later date. You can imagine the details of preparing the office for social distancing and being totally sanitized. Even though we are remote, we are always available for each and every one of you. As always, contact us at any time.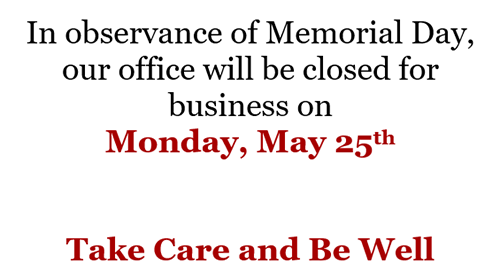 Raymond James & Associates, Inc. Member New York Stock Exchange/SIPC.