Happy Father's Day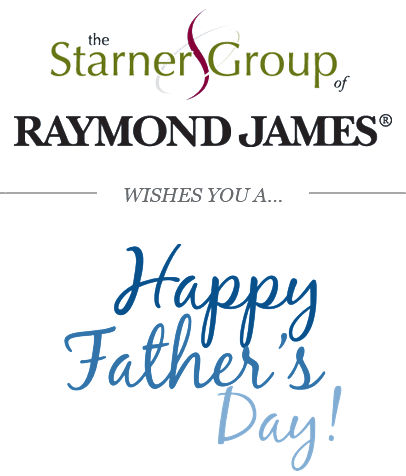 Today, I will muse about my Father. Though he died 21 years ago, he still impacts my life on a daily basis.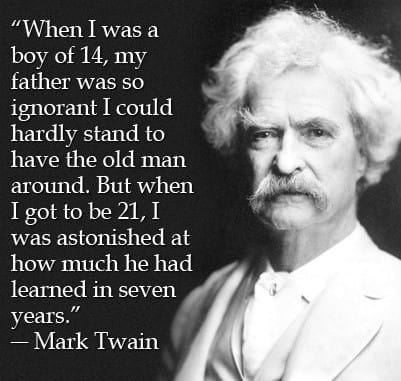 Attributed to Mark Twain, American writer (1835–1910)
The above quote perfectly captures my teenage self's thoughts about my father, James K. Chow. My Dad was full of wisdom that he was always willing to share with his family or anyone who would listen. Only as an adult, did I appreciate or even understand how valuable his lessons were. He kept them simple…like "you can't get the apple if you don't climb the tree or go out on the limb" or "you don't have to be a genius or the brightest, you just to know a tad more than the person next to you." Some of his lessons could be painful…and thus even more impactful. If you are interested in a particularly painful experience, feel free to ask me about my "Silver dollar" story when we next chat.
Though my father passed away in 1999, his influence continues to shape my thinking today. Growing up, our family always had meals together. My father used mealtime as an opportunity to impart his philosophies to my siblings and me. He always had a story with a moral and lesson…and we rarely appreciated his thoughts. While Dad didn't have much of a formal education, he was an avid reader and brilliant thinker. He was philosophical, pragmatic, and wise. He loved humor and corny jokes; but also had a strong sense of social justice and personal responsibility. Dad always made it clear that he had little tolerance for stupidity. Like my mother, for all his seriousness, he was very social and loved making little kids happy. He loved giving parties…many parties, especially 4th of July; which long-time readers know was his birthday.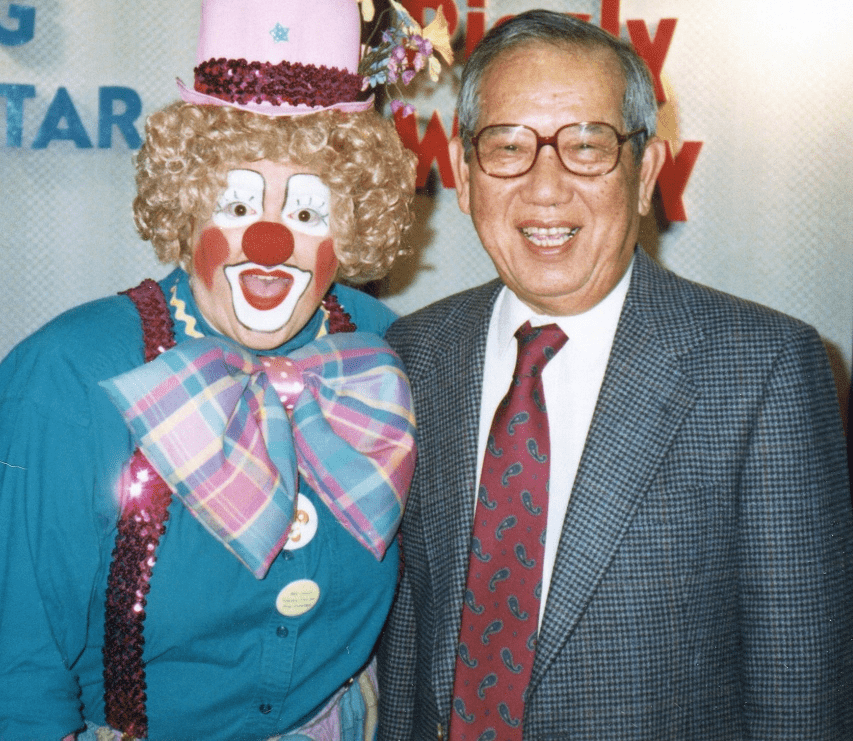 Always looking to party and have fun!
My grandfather left China when my father was very young. As a result, my father was raised by three ladies…his mother, grandmother, and great grandmother. Being the only child and son from a very poor family, these ladies sacrificed everything for him, which he always appreciated. His mother died from TB when he was 11. He spoke of her love for him often and appreciated her and all mothers until he died. Regardless, he was a stern father and he was sparing with his praise.
He immigrated to the US to join his father in Mississippi when he was 14. He attended public school in Memphis for about three years and that was the extent of his formal English education. In those few years of school, he met some Americans who later became his lifelong friends in business and contributed to his success.
Success for Chinese immigrants was not easy in my father's early years; in large part because of the Chinese Exclusion Act. As I was told, families pooled their resources to bring members of the family to the US under various pretenses. Once someone had saved $600, the money would be used to bring the next family member to the US. A cousin in California provided the $600 for my father, who came as a merchant or a son of a merchant. Over the years, as the family became more successful, more and more of our relatives were able to immigrate to MS.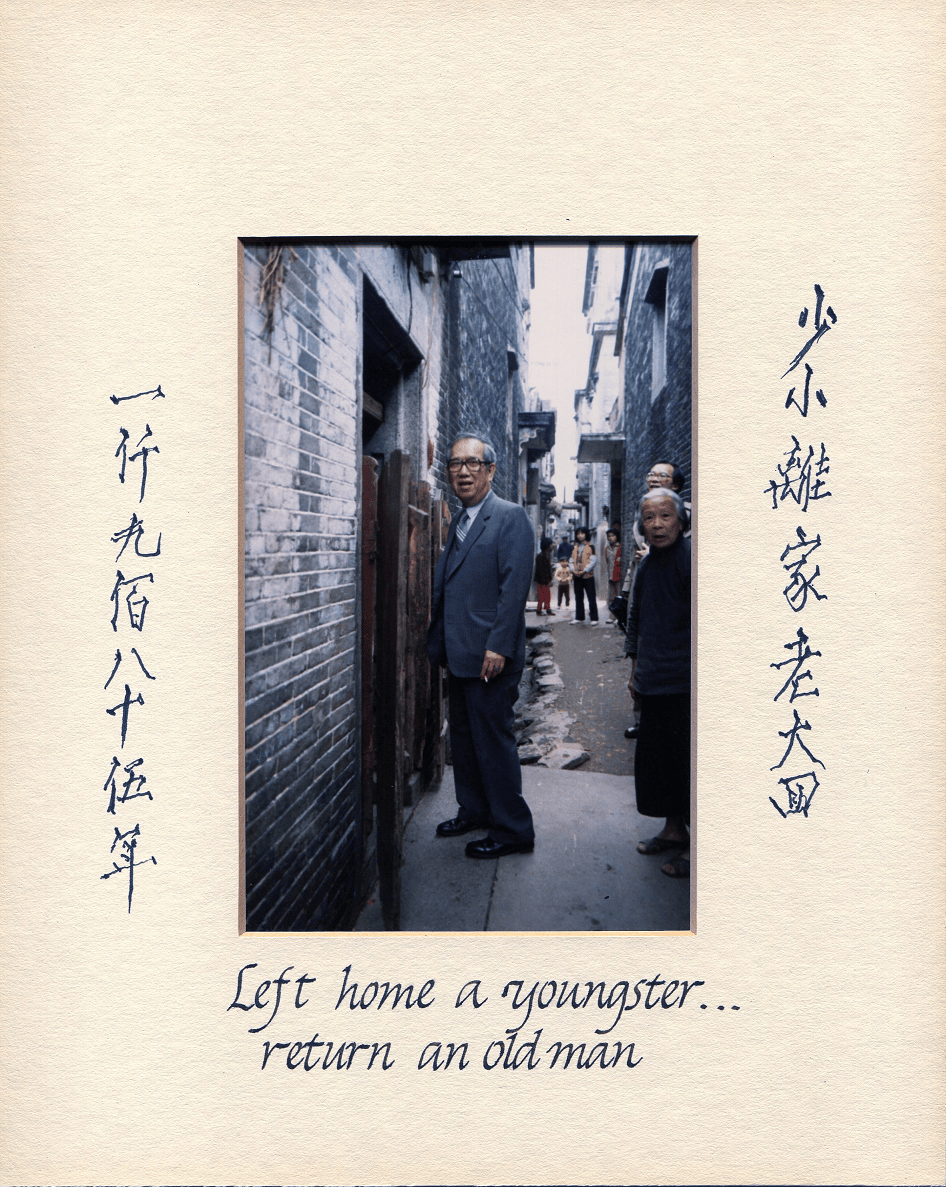 My Dad visiting his village home in Guangdong (Canton) province in China
My father was an influencer and political, both in his thinking and his advocacy. He became the conduit to the immigration office and officials in Memphis for many of the Chinese families in the MS Delta. Many became citizens due to his influence with Senator Eastland, who was a powerful segregationist and known as "Voice of the White South." The story goes that my Dad learned that Senator Eastland loved fried rice. Luckily, my Dad was known for his delicious fried rice. Periodically, he would make a batch and personally deliver the fried rice to the Senator's home in nearby Ruleville. For sure, Senator Eastland sponsored all of my Dad's requests for citizenship!
As the Chinese immigrated and settled in the Delta, each family opened and owned grocery stores. As a child, I recall how often we would go and help set up and open the stores for each other. Over time, my father convinced many to form a coalition of small grocery owners to buy together from major suppliers, enabling all to get better prices and service.
My father was a big believer in the stock market as a way to create wealth. This was important since initially he wasn't allowed to own real estate. I still own some of the stocks that I inherited from my parents! He gave stocks to me and my siblings for our wedding presents. My wedding present put Lise, our oldest daughter, through Duke many years later.
Given what is happening today, I'm proud that he was a quiet advocate for social justice even when it wasn't safe. He offered words of wisdom to the many black leaders who met and congregated in our store. Our store was a safe meeting place. He provided escape money for a number of young African-Americans who were in danger of retaliation.
Throughout my Dad's life, he remained a believer that success is achieved by helping each other succeed…and never forgetting the ones who helped when you were in need. Still, he was a toughie…but with a smile…he rarely told us we were great or congratulations…our achievements were expected. However, he would brag about us to others…so we knew he was proud.
I know that many of you who normally celebrate Father's Day with family may not be able to do so this year. Regardless, I hope that you have a wonderful holiday. Roger and I will be Zooming with our children and grandchildren.